DO WE EAT HEALTHIER AFTER BECOMING PARENTS?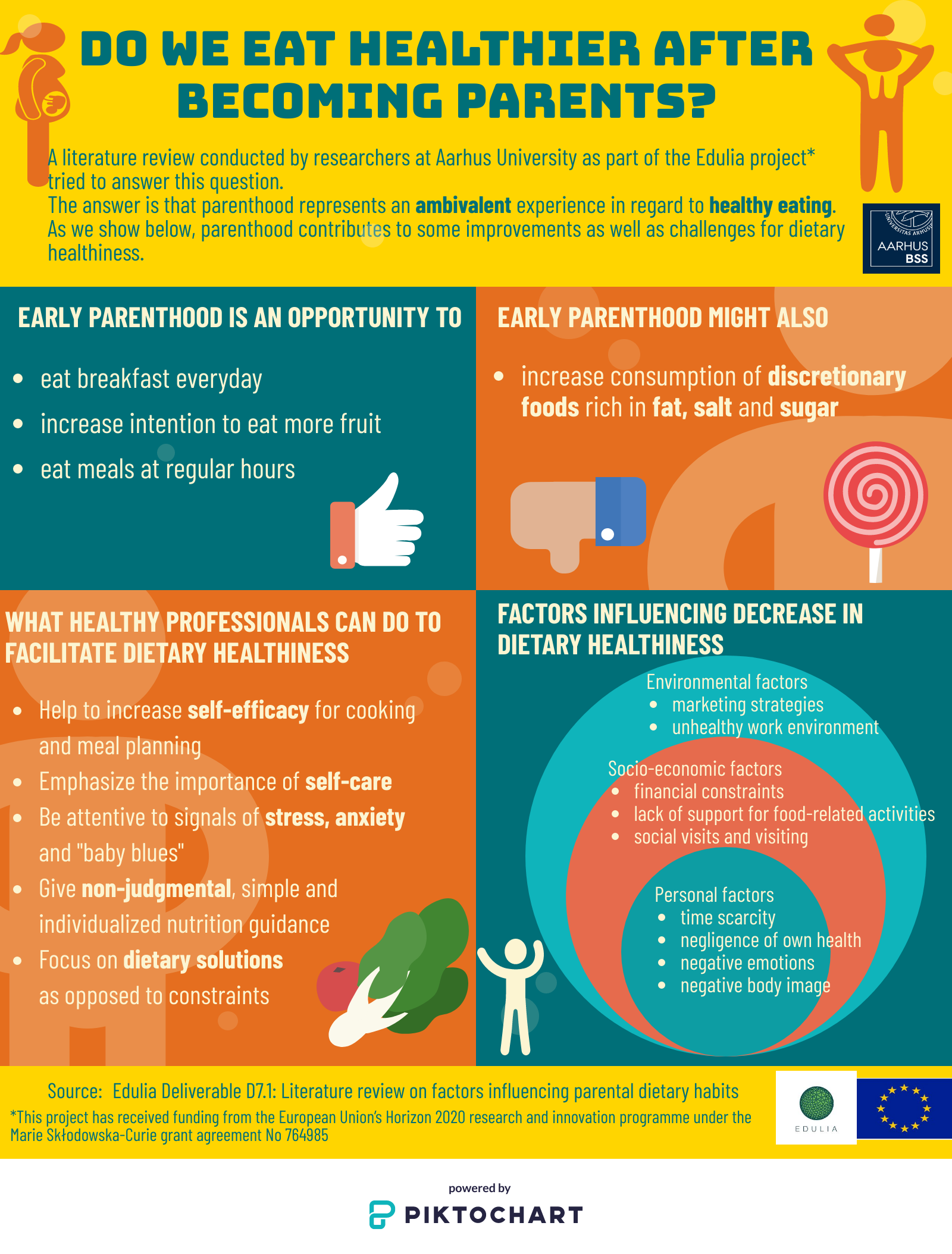 ESR8, Andreia F. Moura has conducted a literature review on barriers for healthy eating along the transition to parenthood. The main message is that early parenthood brings both challenges and opportunities for new families' healthy eating behaviours.  
Health professionals and public authorities should focus on helping to overcome the challenges in 3 levels (environmental, socio-economic and personal); and focus on dietary solutions instead of "strict" nutrition guidance.  
The results were summarized in an infographic (pdf) to be disseminated to the health professionals involved in antenatal and postpartum care. 
eating behaviours, ESR8, new family, new parents