What do they see in You?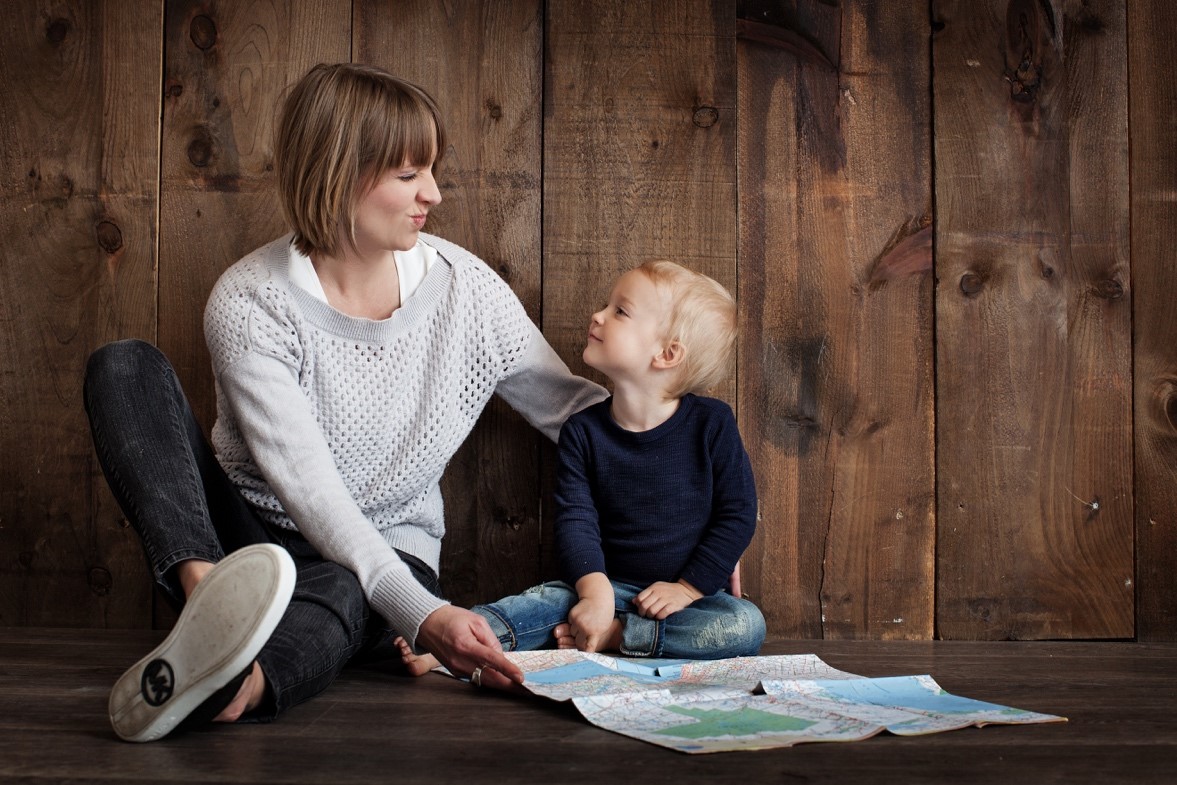 Significant adults in children environment can form children's food choice and much more.  
It was a lazy Sunday afternoon. The rain kept playing it's soft rhythms through my window all day long and seemed didn't want to stop. "The perfect weather for shopping," I thought and decided to buy something sweet and tasty to lift up my rainy mood. You can always find how to entertain yourself in the big shopping mall. Here you can find everything: bars, coffee house, cinema, play pool or computer games, and of course, there are many places where you can eat anything you want.  
I was peacefully crossing the mall with a huge pineapple and some bananas in my bag, looking to the luxurious shops' windows when suddenly a loud cry drew my attention. The sound spread from the ice cream and chocolate cake corner, where an approximately 5-6-year-old girl was trying to convince her parents to buy her colorful ice cream on a stick. "I want a bubble gum ice cream!" yelled she with red eyes full of tears and felt down on the ground. "It's not healthy. We cannot buy it for you." tried to explain girls' mother holding a cup of "Coca-cola" in her one hand and trying not to lose fries from the bag in the other. "Listen what your mom says." Affirmed the father and kept eating his huge fresh hamburger from "McDonald's". "You will get your veggie soup when we come home" proclaimed the mother and the girls' scream intensified. "That's not fair," I thought. Parents actions and sayings should be coherent. Especially, when we speak about children. Psychologists will confirm, that actions are much more powerful than words and have an impact on children's behavior. The social cognitive theory (Bandura, 1986) says that parents are significant role models for their children, who learn various responds and behaviors by observing the behavior of their parents and other significant people in children's life.  
Dear, Mama, and Papa of the little girl from the shopping mall. If you want your kid to eat healthily you should show a good example to her. Because she is learning from you not just how to choose the food to eat but many other behaviors including such important areas of life, relationships with others, caring of her health and environment and taking responsibility for all her decisions. Think, while you still have a chance to direct your child to the right path. Think, what does your child see in you? And remember. Children see. Children do. Make your influence positive. 
References:
Bandura, A. (1986). Social foundations of thought and action: A social cognitive theory. Englewood Cliffs, NJ: Prentice Hall.
Busch, F. (1995). Do Actions Speak Louder Than Words? A Query Into an Enigma in Analytic Theory and Technique. Journal of the American Psychoanalytic Association, 43(1), 61–82. https://doi.org/10.1177/000306519504300107
Fisak, Brian & Grills, Amie. (2007). Parental Modeling, Reinforcement, and Information Transfer: Risk Factors in the Development of Child Anxiety?. Clinical child and family psychology review. 10. 213-31. 10.1007/s10567-007-0020-x.
Wiese, Bettina & Freund, Alexandra. (2011). Parents as role models: Parental behavior affects adolescents' plans for work involvement. International Journal of Behavioral Development – INT J BEHAV DEV. 35. 218-224. 10.1177/0165025411398182.
ESR9, food choice, parental practice