Edulia Final Conference – Florence March 2022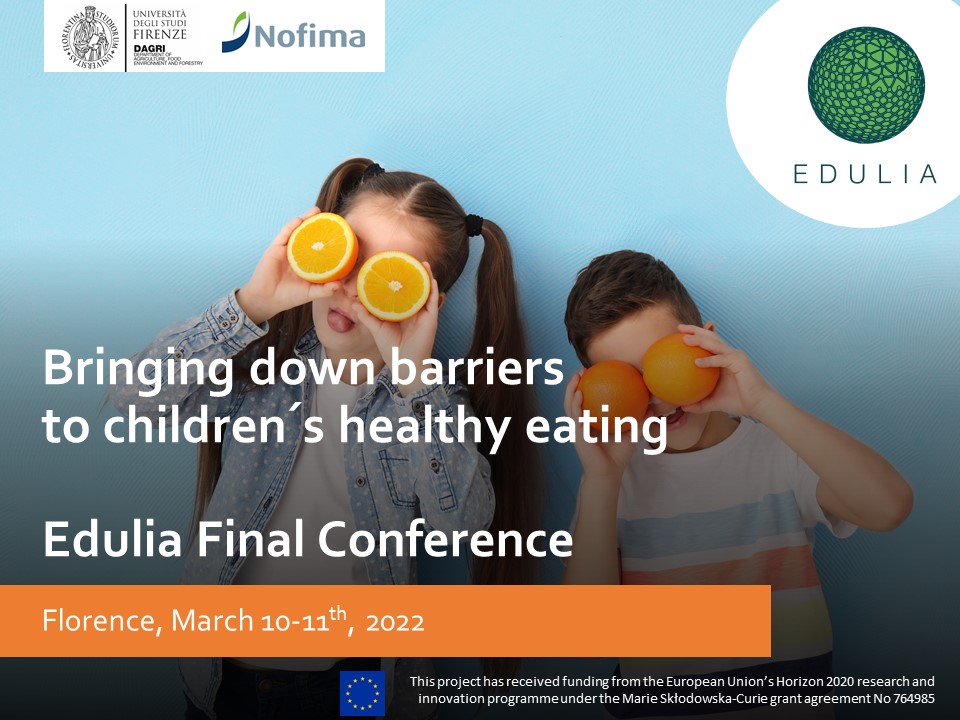 We are happy to announce the final conference of Edulia which will take place in Florence, March 10-11th, 2022
The symposium will present the final results of the Edulia Horizon 2020 project, aimed at responding to the urgent need of the EU society to find new ways to tackle the escalating issue of obesity, through promoting healthier eating from childhood.
The symposium will also be an opportunity to exchange ideas and experiences between industry, policy makers and different research groups. The program is open to flash oral presentations on the topic of children healthy eating from different perspectives, including sensory science, nutrition and social sciences.
For more details and information see here. When following the link you will also find links to abstract submission and registration form.
Important dates
Abstract deadline January 31th 2022.
Registration deadline February 26th
Conference: March 10-11th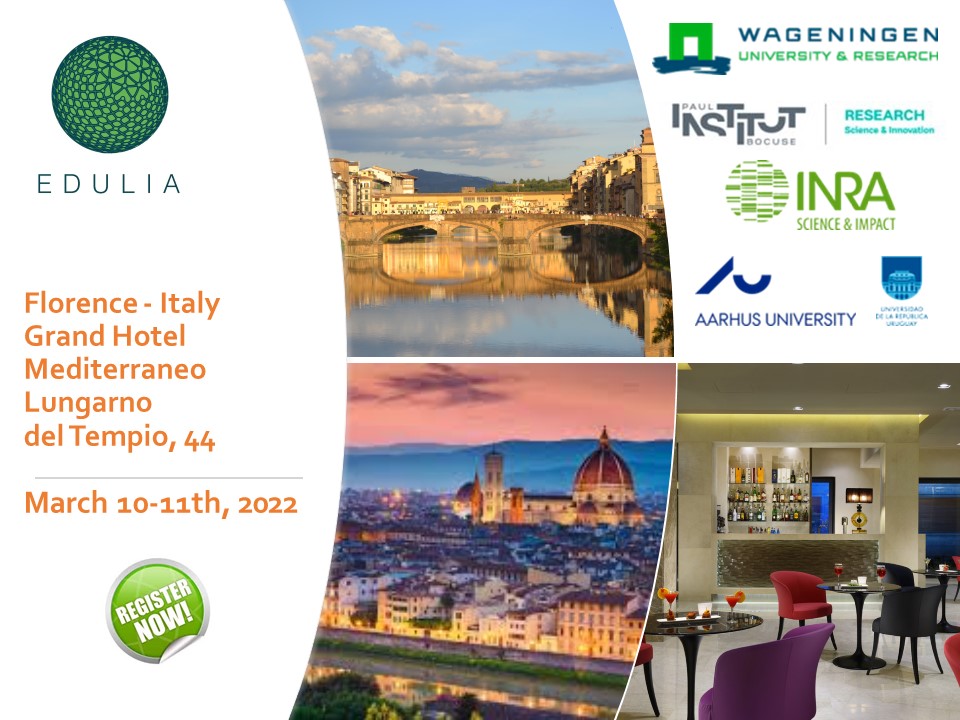 Conference, easting behaviour, edulia, emotions, feeding practices, florence, pre-adolescents, psychology, sensory pleasyre, symposium