Get to know the early stage researchers – interview with Andreia (ESR8)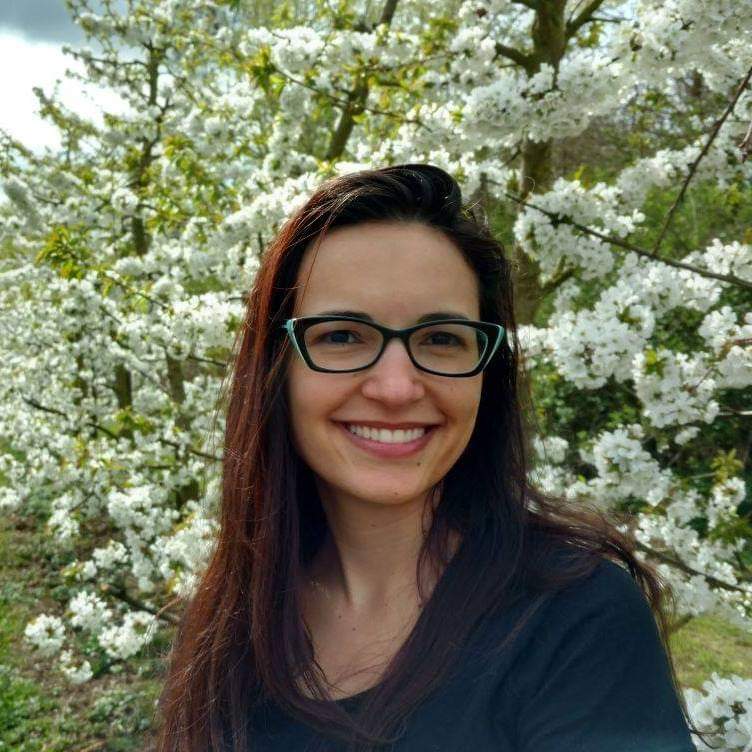 Here we introduce you to ESR8 Andreia Ferreira de Moura from Brazil, who will do her PhD in Aarhus, Denmark, on factors influencing new and becoming parent's healthy eating behaviour. Below you can read about her expectations for the life in Denmark and her thoughts on challenges related to her project.
Please, tell us about your background
 I am a Brazilian researcher from São Paulo. Half of the 31 years of my life, I have dedicated to study Nutrition and Public Health issues. From my home country, I have a bachelor in Nutrition and a specialization in Obesity and Weight Loss: Multidisciplinary Approach. After 5 years of working with children, parents and the general population, I had the opportunity to pursue my master's degree in Nutrition Science and Rural Development majored in Public Health at Ghent University, Belgium. For my master's dissertation I was involved in the EU project IDEFICS, analyzing data on eating behaviours of Belgian children and their parents.  
 

Why did you want to be a part of Edulia? 

 

 I knew at first glance that Edulia was a project suited for me. My professional and academic experience with children and parents, in addition to an intrinsic motivation to apply original and more effective methods to improve eating behaviours (i.e. Social Marketing, Nudge strategies) were a perfect match to the Edulia programme.  

I was fascinated by Edulia's genuine approach, aiming "to go beyond the traditional nutrition education, which has to be proven to be insufficient" (Edulia proposal, pg. 6). I know this to be true from my own professional experience and hope to expand the horizons of nutrition sciences.  
 

Which institution are you going to work in?

 

 I work at the Department of Management at Aarhus University, Denmark.  Here I have the opportunity to broaden my knowledge beyond the classical nutrition approach, understanding eating behaviours from a multi-disciplinary perspective, based on marketing strategies, consumer research, economic psychology, behavioural science.  It is a unique opportunity and I am enjoying it! 
 

What are your expectations of living in Denmark? 

 

 I am excited to apply some state-of-the-art methods and practices to tackle nutrition issues, creating healthy environments for children.  

Furthermore, the new country and culture interests and inspires me, especially in terms of social and gender equality, food and nutrition policies, work ethics, traditions and lifestyles. Living in another country makes us question our own values and beliefs; it expands our senses and perceptions.  
 

When did you start your position? 

 

 I have started in September 1st last year.  
 

What impressions do you have so far? 

 

 Before coming to Denmark, I read that the Danes are considered the happiest people in the world. From what I have experienced so far, I believe they have many reasons to be happy indeed. The quality of life and technological advancements in Danish society amaze me. Health and nutrition policies are a real example for other countries.  

Other factors increasing happiness in Denmark are the healthy workplaces and trust between the citizens. Work-life balance is encouraged and valued here.  

Even more surprising to me, coming from a (still) sexist country, is the gender equality in Denmark. It called my attention to see, on a daily basis, fathers doing groceries shopping with their babies, taking care of them (without the mothers around).  Moreover, I feel happy and hopeful to see so many mothers in high academic positions, being able to reconcile professional and family lives.  
What do you think will be the main challenge for you the next three years? (Scientific, living in a new country, language, mobility, something else…) 
 The biggest challenge will be to integrate my partner in our new country. I hope we will be able to find an opportunity for him to study/work in the coming years.  
Regarding the academic life, the biggest challenge will be time management. Developing high-quality research in a three-year period, in addition to managing courses, reports, workshops and administrative matters will require good planning and time optimization skills.    
 

What do you think about your future carrier? 

 

 I enjoy the academic life in Aarhus and would be very happy to stay in academia in the future, developing new projects, publishing and teaching. Working with an international organization in the field of Nutrition and Public Health such as WFP, WHO or FAO seems an equally interesting challenge to use my academic and scientific knowledge for the benefit of people worldwide. 
 

Which challenges do you find most important for our society in the future? 

 

 If I might summarize the main problems of our society in two words I would say: overconsumption and inequality. Overconsumption of foods and other goods causes obesity, non-communicable diseases and destroys ecosystems; issues that are (unequally) spread across the globe. We face a cruel paradox: the most consumerist societies are the least to suffer its consequences.  

Our planet is so rich in resources, but we have immensely monopolized, overused and wasted them. Food and water waste, as well as social inequalities, are consequences of overconsumption and unequal power in decision-making. It is urgent to work towards equalitarian living and health standards, to change unsustainable and unhealthy habits that, if not addressed quickly, will decrease our future possibilities as species. I am confident that healthy and sustainable nutrition (starting from childhood) can address several of those problems! 
 

How do you want to make a difference? 

 

 I know it is not possible to change the world in three years of research, but I know I can change myself. I aim to become a better professional, researcher and person. I want to enhance my skills to help children and parents in their journeys; to influence people towards better choices for themselves, society and the planet.   

I also hope, later to inspire and help other researchers to pursue their dreams, as I am doing now. I am grateful to be part of the Edulia project and hope to honor this unique opportunity through my everyday actions, research and teaching (knowing that teaching does not occur only in the classroom!).  
 

What age group will you work with, and what do you think will be the worst/best part of doing research related to this age-group 

 

 I will be working with new parents, to improve children's healthy eating environment from the beginning of their lives. Honestly, I could not be more excited to work with this group! I am not a parent myself, but I realize how challenging and demanding parenthood can be. Despite countless challenges, parents are left on their own account to find answers for everyday constraints. There are no guidelines, no courses at universities teaching how to raise children in the best way. Nevertheless, parents are constantly judged and pointed at, due to their children's negative outcomes. This is very pervasive, especially regarding food and nutrition, considering the complexity of our current food systems.   

Through my research, I hope to give parents a voice and help them to achieve the best version of themselves while performing the beautiful and most honourable task of nurturing and parenting (healthy) new citizens.  

 

 

 

 

 

 

ESR, ESR8, healthy eating, parents