New paper: Strawberries and Cream: The Relationship between Food Rejection and Thematic Knowledge of Food in Young Children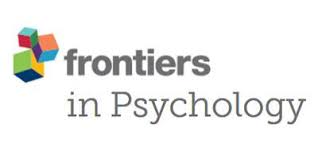 Abigail Pickard (ESR10) recently published a paper on the relationship between food rejection and thematic knowledge of food in young children in the journal Frontiers in Psychology. The paper has open access and can be found here
Young children often reject foods because they feel unfamiliar with the food itself or the food situation. Having a good level of knowledge and understanding in the food domain enables children to feel more comfortable when confronted with foods, ultimately leading to food acceptance. It is important to determine what knowledge children have when it comes to foods and how they may rely on this knowledge to guide food familiarity and acceptance.
Previous research showed that children's poorer knowledge of food groups, such as vegetables and fruits, was linked to a greater level of food rejection. However, we also use other types of knowledge to recognize and accept foods, such as foods that commonly occur together (e.g. strawberries and cream or bread and butter).
This research paper studied whether a poorer knowledge of common food pairs in children between 3 and 7 years old was also linked with increased levels of food rejection. The results demonstrated that children who had a worse knowledge of common food associations, had a higher level of food rejection. This novel finding could indicate that teaching children about food pairings may increase their familiarity of foods and boost food acceptance.
Pickard, A., Thibaut, J. P., & Lafraire, J. (2021). Strawberries and Cream: The Relationship between Food Rejection and Thematic Knowledge of Food in Young Children. Frontiers in Psychology, 12. https://doi.org/10.3389/fpsyg.2021.626701
https://zenodo.org/record/4576714#.YFNIa6_7QdU
ESR10, familiarity, food acceptance, food rejection, pre-schoolers, psychology